Billie Swamp Ticked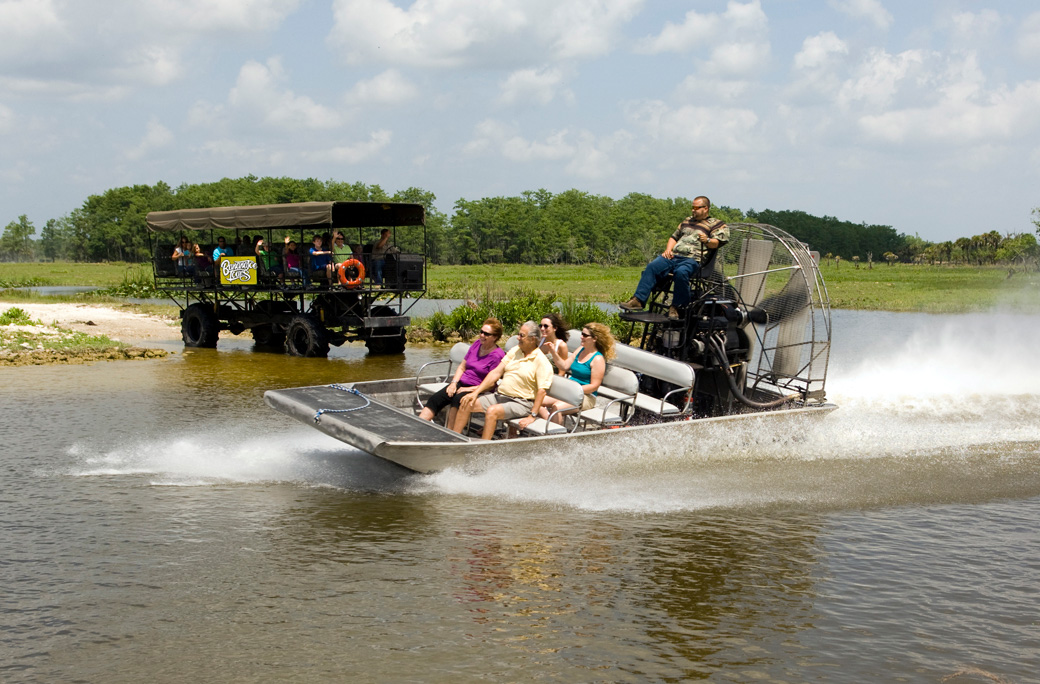 Duration: 6 Hours
Product code: P0NYX2
The Real Deal Everglades Safari Tour – meet us in the middle of the Everglades Bored of regular tours and looking for a REAL adventure? We got you covered! Our Safari Tour is the ultimate excursion for everyone that wants to learn a little more about the natural wonder we call the Everglades.
Meet us in the middle of the Glades (meeting point to be announced after booking)! Most of the regular tourists only get to see the edges of the Sawgrass fields, but on this trip we will take you deeper into the Glades than anyone else does. We in fact leave the sawgrass fields and explore the forests in the middle of this amazing natural habitat.
Sawgrass fields make up about 80% of the Everglades and while passing through, you will learn about South Florida's unique Flora and Fauna. The most diverse and unique part of the Everglades is right in its heart where we will show you Florida's primeval forest. Most of Florida's native plant and animal population can be found and experienced here in these parts of the state.
No one takes you deeper into the ever flowing 'River of Gras' than us. Experience the hammocks, the sawgrass and its jungle of cypress trees and wetlands.
Banana Joe insider excursion is taking you off the beaten path to a native American reservation and to Florida's most idyllic fishing village. We start our 45-minute swamp buggy tour right in the middle of the 'Green Swamp'! Don't hesitate, jump aboard and explore this Native American Reservation with Banana Joe Tours. The whole family is guaranteed to have a ton of fun.
Mother nature is showing its true beauty on the Swamp Buggy tour and with a little bit of luck you'll have the chance to see some of Florida's most uncommon animals.
This unique eco-system has much more to offer than 'just' alligators. Cross your fingers that we will be able to see wild horses, the endangered Florida Panther, bison, racoons, rattle snakes, black bear and lynx.
Non-native species such as wild feral hogs, ostrich, anacondas and pythons have established themselves during the past decades and we frequently run into these species as well. The unique reservation tour also educates you about Florida's native venomous animals.
Let us inform you how humans imported plenty of non-native animal species to Florida during the last 500 years and why many tropical trees, such as Royal palms and many other shrubs and plants have been widely imported as well.
Let's not forget that you will also go on a approx. 30-minute airboat ride which will take you into the heart of the Everglades and its cypress domes.
Are you brave enough to take the 'Nature Trail' on which you can explore the Everglades on foot? Don't sleep on this one-of-a-kind excursion and book with us TODAY!

Adults (13-61)$50
Seniors (62 & Up)$45
Children (4-12)$36
Children (3 & Under)*Free